In 2009 we were still a fledgling film festival, but we knew how to find good cinema and bring it to the Tallahassee region, a region which otherwise may not have seen many of the films we've curated and presented over the years. Take for example, TOKYO!, an anthology film featuring three filmmakers' views centered around the titular city. The segment "Shaking Tokyo" was directed by Bong Joon-Ho. If you didn't know him before, you probably know Bong now thanks to his latest film, Parasite, which swept and shocked this weekend's Academy Awards ceremony. We at the TFF saw that spark in Bong many years ago and we're excited to see his work honored on such an international stage.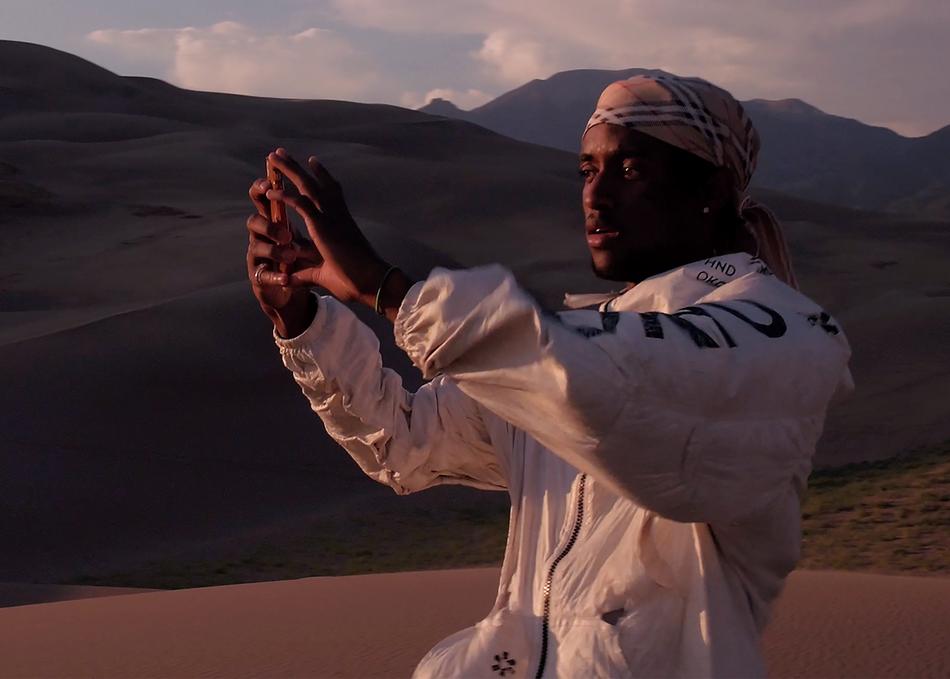 TOKYO! is a polarizing film, and the 2020 festival hasn't lost it's edge. That's why we're excited to announce that we'll be debuting Marnie Hertzler's Crestone to the Tallahassee region at the festival, April 15-19, 2020. Hertzler's film blurs the lines of narrative cinema, art, and documentary filmmaking to create a world that undulates between fact and fiction, digital and physical, and follows a group of SoundCloud rappers living a solitary existence in the desert town of Crestone, Colorado. Once a religious and spiritual mecca for many, Crestone creates a compelling cinematic backdrop of endless sand dunes, waterfalls, and dark caves, juxtaposed with images of tattooed bodies, cosplay wardrobes, and clouds of weed smoke.
---
In 2018 Marnie was named one of Filmmaker Magazine's 25 New Faces of Independent Film. Influenced by her background in both psychology and fine arts, she creates films that act as cinematic platforms for the exploration of interpersonal relationships, the technology that defines us, and the inevitable end of it all. Crestone, one of the most anticipated indie films of 2019, screens at SXSW in March and will continue its festival run with the Tallahassee Film Festival in April.
We'll be announcing more great films in the coming weeks, including our Opening and Closing Night presentations, parties and much more! Stay tuned and order your festival passes now so you don't miss a moment of this year's festivities!